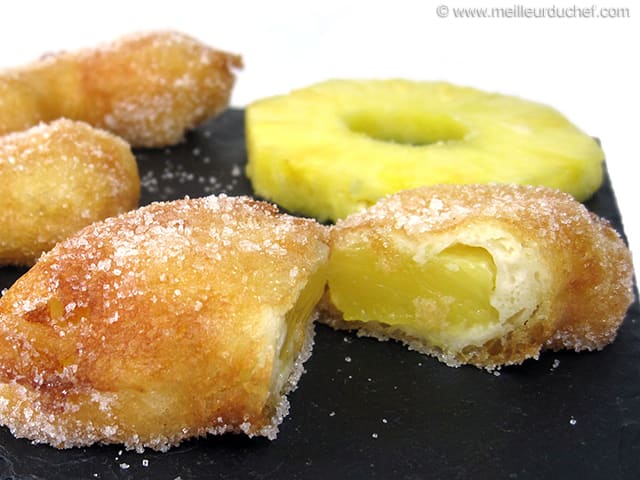 Pineapple Fritters
Author: Chef Philippe
0 comments
Ingredients:
1 fresh pineapple, Granulated sugar, Oil (for deep frying), 250g flour, 2 eggs, 50g unsalted butter, melted, 100g milk, 150g lager beer, 10g fresh baker's yeast, 5g salt, 4 egg whites
Method
Before starting this Pineapple Fritters recipe, make sure you have organised all the necessary ingredients.
In a
mixing bowl
, mix the flour and salt. Shape into a fountain.
Mix the yeast in warm milk.
Add the whole eggs to the flour, followed by the milk.
Combine with a
whisk
...
...gradually incorporating the flour...
... until the preparation has a homogeneous consistency.
...
See the recipe