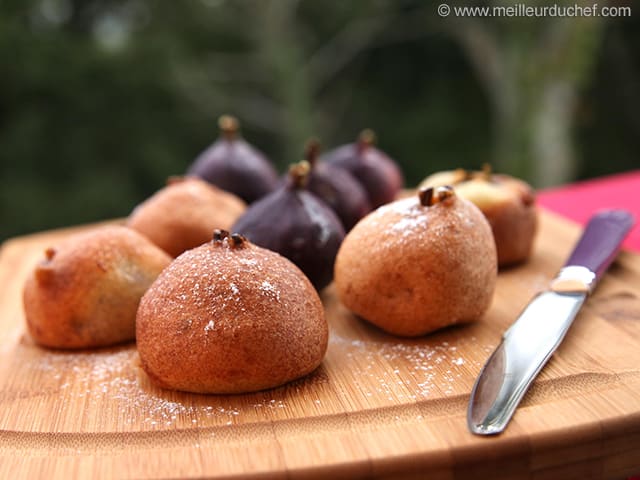 Fig Fritters
Author: Chef Philippe
0 comments
Ingredients:
12 ripe figs, 40ml rum, 125g flour, 1 pinch of salt, 40g castor sugar, 2 whole eggs, 2 egg whites, 10cl milk, Oil (for deep frying),
Icing sugar
Method
Before starting this Fig Fritters recipe, make sure you have organised all the necessary ingredients.
Wash the whole figs under running water. Split them into quarters, vertically.
Place the figs into a bowl and pour the castor sugar on top...
... then baste with rum and leave to macerate.
In a
mixing bowl
, pour the flour, salt and sugar and shape into a fountain.
...
See the recipe