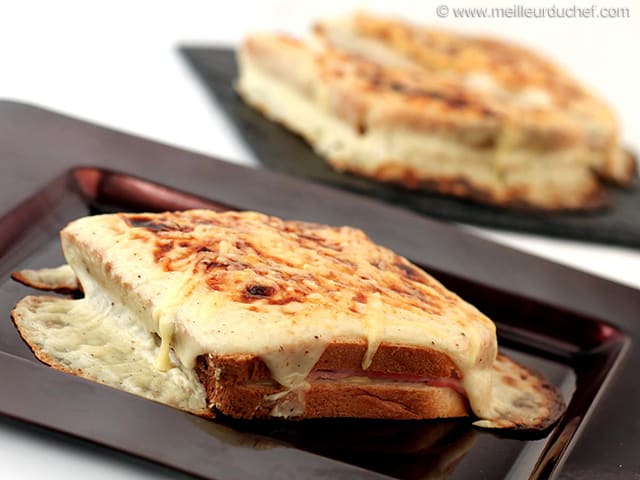 Croque Monsieur with Béchamel Sauce
Author: Chef Philippe
0 comments
Ingredients:
8 slices of white bread, 12 slices of ham, 12 slices of Emmental cheese, Grated Emmental cheese, 40g flour, 40g unsalted butter, 50cl milk, Salt, Pepper, Nutmeg
Method
Before starting this Croque Monsieur with Béchamel Sauce recipe, make sure you have organised all the necessary ingredients.
On a slice of white bread, place a slice of Emmental cheese.
Trim the cheese along the edge of the bread slice.
Place a slice of ham.
Place another slice of cheese...
... and cover with a second slice...
... of white bread.
For the béchamel sauce:
Bring the milk to a boil.
...
See the recipe