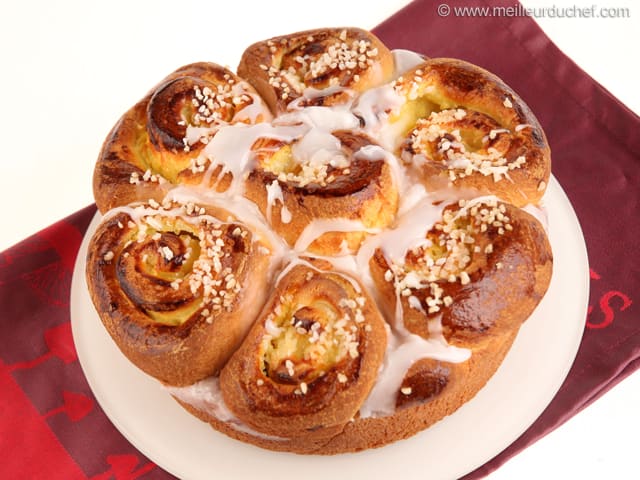 Brioche Chinois
Author: Chef Philippe
3 comments
Ingredients:
375g flour
T45
or
T55
, 8g salt, 40g sugar, 15g fresh baker's yeast, 4 whole eggs, at room temperature, 190g unsalted butter, softened, 2 tablespoons water, warm, 300g
vanilla crème pâtissière
, 5cl dark rum,
Pearl sugar
...
Method
Before starting this Brioche Chinois recipe, make sure you have organised all the necessary ingredients. Do not trust the quantity of eggs shown in the photo, as proportions were modified to make two cakes. The quantities listed here make 1 brioche Chinois (serves 6).
For the brioche dough:
In the
stand mixer recipient
, shape the flour into a
well
.
...
See the recipe