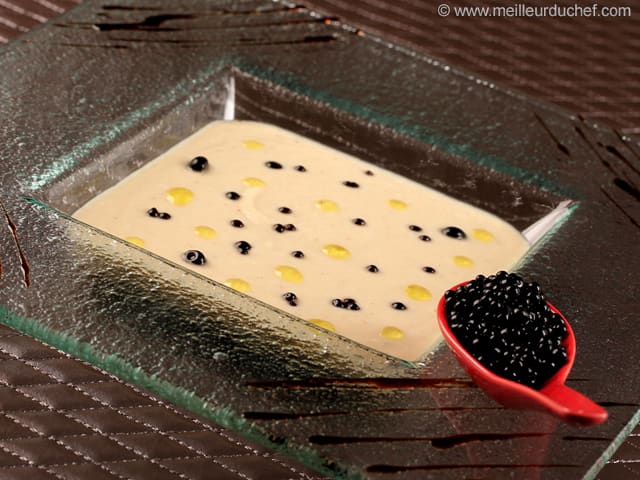 Parsnip Soup with Balsamic Vinegar Pearls
Author: Chef Philippe
0 comments
Ingredients:
3 parsnips, 1 large onion, 50g unsalted butter, 50cl whipping cream, 50cl water, Salt, Pepper, Nutmeg, 150g balsamic vinegar, 2g
agar-agar
, 20cl olive oil, cold, Olive oil
Method
Before starting this Parsnip Soup with Balsamic Vinegar Pearls recipe, make sure you have organised all the necessary ingredients.
Peel the parsnips using a vegetable peeler.
Slice the onion. For a more regular, quicker result, we recommend using the 'Alligator' vegetable cutter.
Sweat
the onion in the butter.
Cut the parsnips into large cubes.
Add the parsnips to the onions.
...
See the recipe