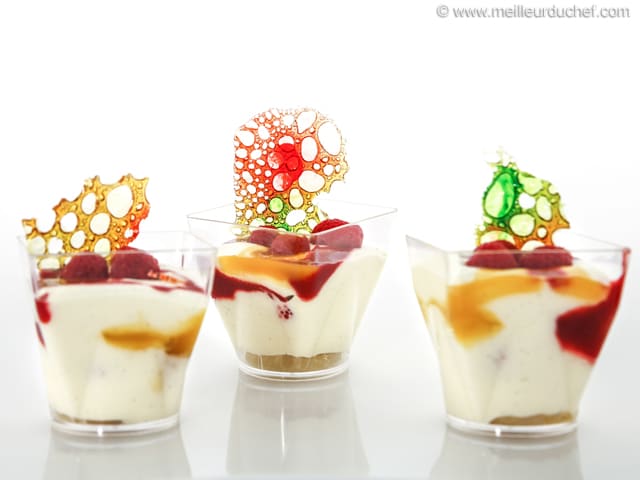 Fruit & Bavarian Cream Verrines
Author: Chef Philippe
0 comments
Ingredients:
3 eggs, 150g
tant pour tant
, 20g
flour
, 15g unsalted butter, clarified, 2.5 egg whites, 1 pinch of salt, 250ml milk, 4 egg yolks, 125g castor sugar, 4
gelatine sheets
(8 g), 1
vanilla pod
or
vanilla seeds
...
Method
Before starting this Bavarian Cream Verrines with Fruits recipe, organise the necessary ingredients for the vanilla Bavarian cream.
Soak the gelatine sheets in a bowl filled with cold water. Cut the gelatine sheets by folding in half, then immerse them one at a time.
In a saucepan, bring the milk to a boil...
... and add the vanilla pod (split in half lengthwise and seeds out), or the vanilla seeds.
...
See the recipe