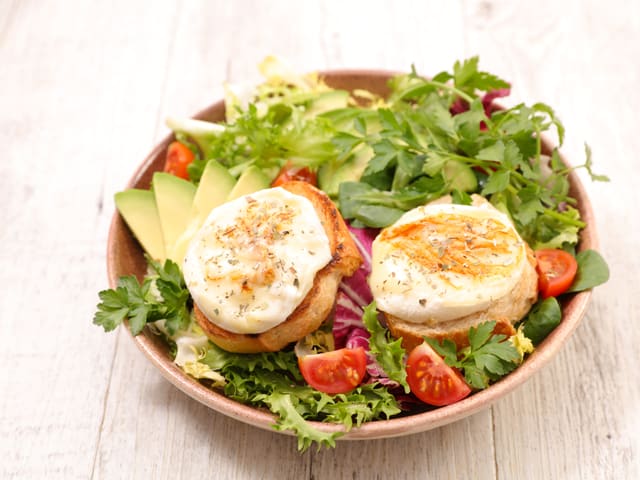 Warm Goats' Cheese Salad
Author: Chef Philippe
0 comments
Ingredients:
Mesclun salad or young shoots mix, 1 big tomato, 1 goats' cheese log, 6 slices of smoked streaky bacon, 1/2 baguette, 80ml olive oil, 40ml balsamic vinegar, Salt, Pepper
Method
Before starting this Warm Goats' Cheese Salad recipe, make sure you have organised all the necessary ingredients.
Slant-cut the baguette into thick slices (about 0.5cm).
Slice the goats' cheese log...
... and place two cheese slices on each bread piece.
Place the slices on a grill rack and toast in a salamander or in the oven (grill function) until golden.
In a
non-stick frying pan
, sear the bacon slices on all sides...
...
See the recipe