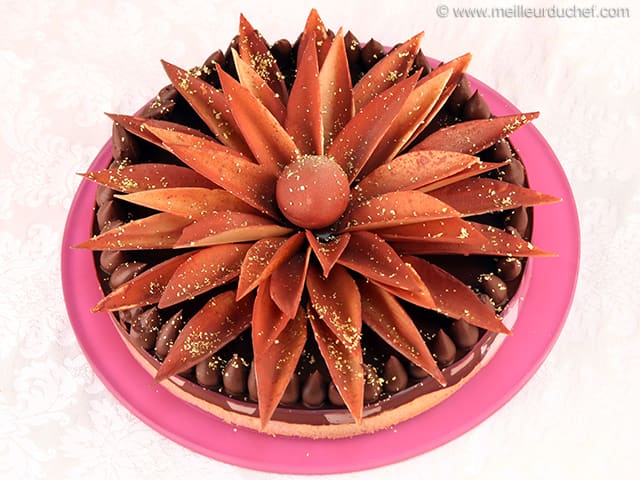 Chocolate Tart, like a Flower
Author: Chef Philippe
2 comments
Ingredients:
125g unsalted butter, 85g castor sugar, 1 pinch salt, 1
vanilla pod
, 50g whole eggs (1 egg), 50g
almond powder
, 210g
flour
, 2g
baking powder
, 400g whipping cream, 75g unsalted butter...
Method
Before starting this Chocolate Tart recipe, organise all the necessary ingredients for the vanilla rich shortcrust pastry.
In the
stand mixer
recipient, place the butter and castor sugar.
Blanch the ingredients with the flat beater for a few minutes until homogeneous.
Add the salt.
Split the vanilla pod lengthwise with a
knife
, then scrape the seeds out.
...
See the recipe