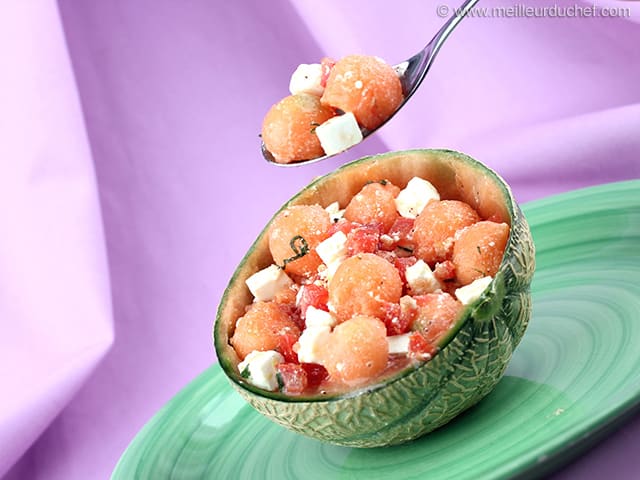 Melon & Feta Salad
Author: Chef Philippe
0 comments
Ingredients:
1 melon (preferably Charentais), 4 tomatoes, 200g feta cheese, 1 lemon, 60ml olive oil, 1 bunch of fresh basil, Salt, Pepper
Method
Before starting this Melon & Feta Salad recipe, make sure you have organised all the necessary ingredients.
Cut the melon in half. Remove the seeds.
Using a
melon baller
, scoop out the flesh into spherical pieces.
Remove the stalk from the tomatoes.
Cut them in half.
Squeeze to remove the juice and seeds.
Dice the tomatoes...
... and the feta cheese.
...
See the recipe