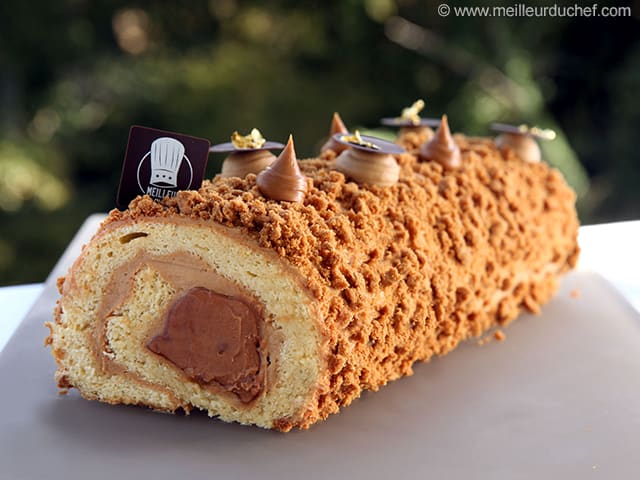 Cinnamon Speculoos Yule Log
Time:
2 hours (+2 hours in the fridge)
Author: Chef Philippe
0 comments
Ingredients:
5 eggs, 250g
tant pour tant
, 35g
flour
, 25g unsalted butter, clarified, 4 egg whites, 1 pinch of salt, 200g speculoos biscuits, 50cl milk, 6 egg yolks, 120g honey, 40g
cornflour
, 200g unsalted butter, soft, 200g
speculoos spread
...
Method
Before starting this Cinnamon Speculoos Yule Log recipe, organise the necessary ingredients for the Joconde biscuit.
Place the tant pour tant and whole eggs in the stand mixer recipient.
Beat at maximum speed for about 10 minutes, until pale and doubled in volume. The consistency should be very fluffy.
Remove the bowl from the mixer and set aside.
In a separate bowl, place the egg whites. Return to the mixer and whisk.
...
See the recipe