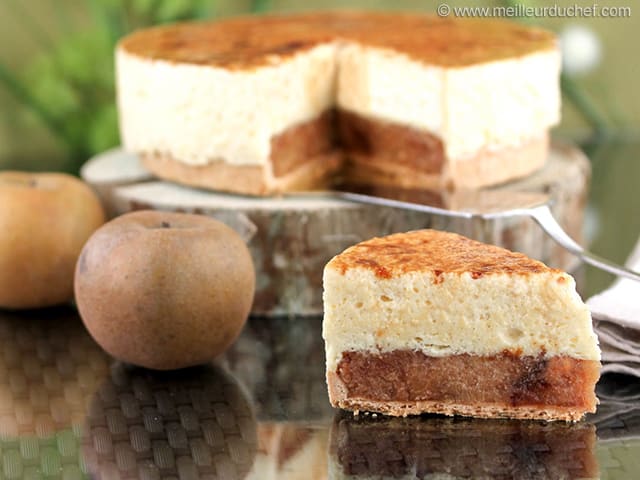 Signature Apple Cake
Author: Chef Philippe
0 comments
Ingredients:
200g flour, 125g unsalted butter, 1 egg yolk, 1 pinch of salt, Water, 250g milk, 1/2
vanilla pod
, 4 egg yolks, 50g sugar, 25g flour, 3
gelatine sheets
, 4 egg whites, 125g cooked sugar at 121°C, 6 apples (Canada or Granny Smith)...
Method
Before starting our Signature Apple Cake recipe, make sure you have organised all the necessary ingredients.
Prepare the
shortcrust pastry
.
Roll out the pastry...
... and line in a
deep tart ring
. Using a rolling pin on the edges of the tart ring, remove the pastry excess.
Place a sheet of greaseproof paper and pour
baking beans
on the surface of the pastry, as we don't it to rise during cooking.
...
See the recipe