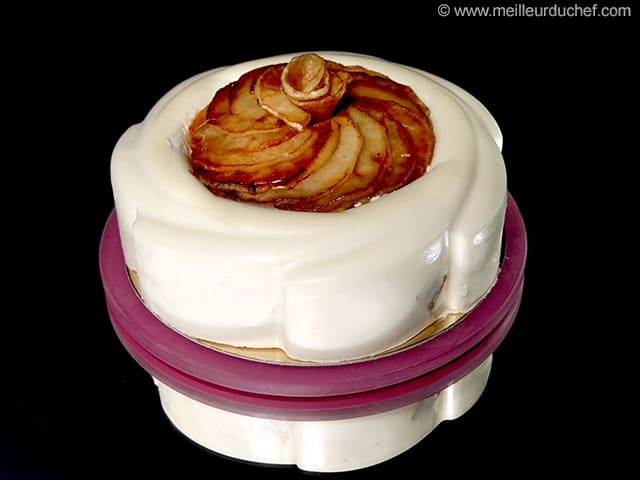 Apple Bavarois with Calvados
Time:
3 hours (+ 24 hours)
Author: Chef Philippe
0 comments
Ingredients:
4 eggs, 120g castor sugar, 120g
flour
, 25cl whole milk, 100g castor sugar, 4 egg yolks, 4
gelatine sheets
(8 g), 25cl whipping cream, 35g Calvados (apple brandy), 5 apples (3 + 2), 50g castor sugar (25 + 25), 24g butter (12 + 12), 12g Calvados, 10cl
sugar syrup 16° baumé
...
Method
Before starting this Apple Bavarois recipe, make sure you have organised all the necessary ingredients.
Soak the gelatine sheets in a big bowl filled with cold water.
Peel the apples.
Remove the core with a knife and cut 3 apples into cubes.
Melt 12 grams of butter in a frying pan. Add 25 grams of castor sugar. Caramelize for a few minutes and add the apple cubes.
Brown the apples on all sides for a few minutes over medium heat so they don't burn. When the apples are cooked and golden, add the Calvados...
...
See the recipe