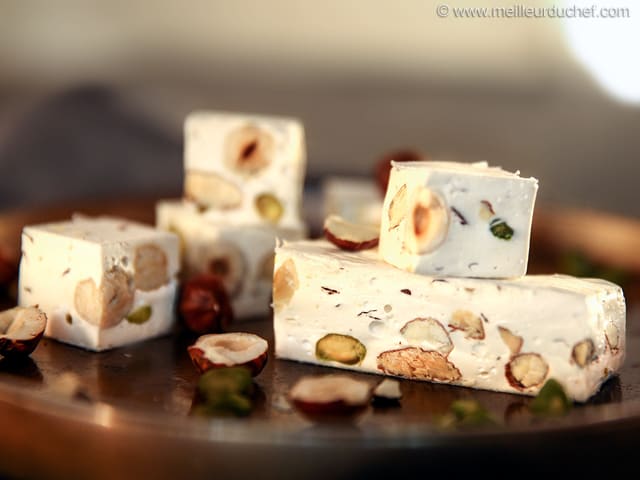 Nougat
Time:
30 minutes (+ 1 night)
Author: Chef Philippe
0 comments
Method
Before starting this Nougat recipe, organise all the necessary ingredients.
Place the dried fruits (almonds, hazelnuts and pistachios) over a
Silichef XL perforated baking sheet
.
Spread evenly over the baking sheet...
... into one layer.
Bake in the oven preheated at 150°C (gas 2) and toast for 15 minutes.
Using
oil spray
, grease an
expandable frame
. I set mine to 26 x 23 cm. If you would like your nougat thinner, you can set the frame to 32 x 23 cm.
...
See the recipe