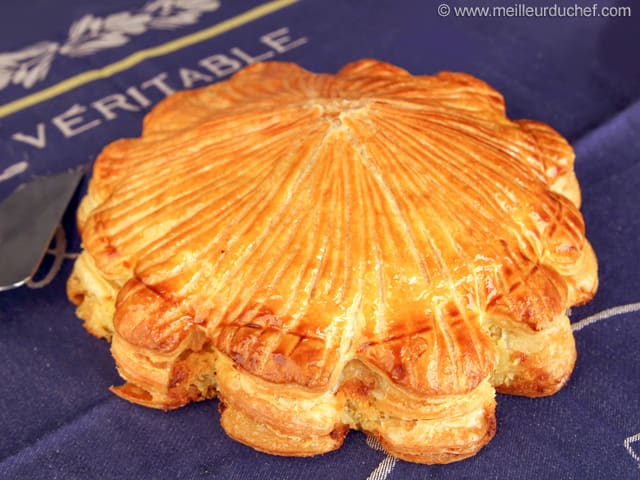 Pithiviers Galette
Author: Chef Philippe
1 comment
Ingredients:
500g
puff pastry
, made the day before (preferably home-made, 100g
almond powder
, 100g unsalted butter, soft, 8 tablespoons honey, 2 egg yolks, 1 tablespoon kirsch or rum, 1 egg yolk (glaze),
Cane sugar syrup
Method
Before starting this Pithiviers recipe, organise all the necessary ingredients for the almond cream.
For the almond cream:
In a
mixing bowl
, place the soft butter and castor sugar.
Blanch
the ingredients with a
whisk
until homogeneous.
Add the egg yolks, the almond flour and the rum.
Combine well, then reserve in the fridge.
...
See the recipe