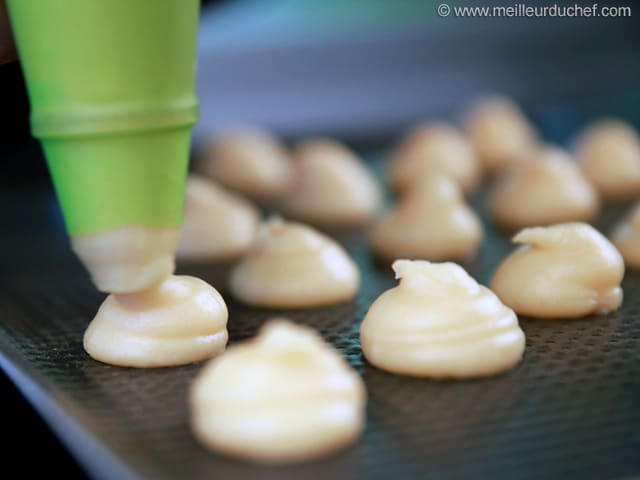 Choux Pastry
Author: Chef Philippe
1 comment
Ingredients:
250ml water, 200g
flour
, 100g unsalted butter, 1 pinch of salt, 4 whole eggs
Method
Before starting this Choux Pastry recipe, make sure you have organised all the necessary ingredients.
Place the butter, salt and water in a
saucepan
. Place on the heat.
Bring to a boil.
Remove from heat and pour all the flour in one go.
Stir with a
wooden spatula
, making sure there are no lumps in the preparation.
...
See the recipe