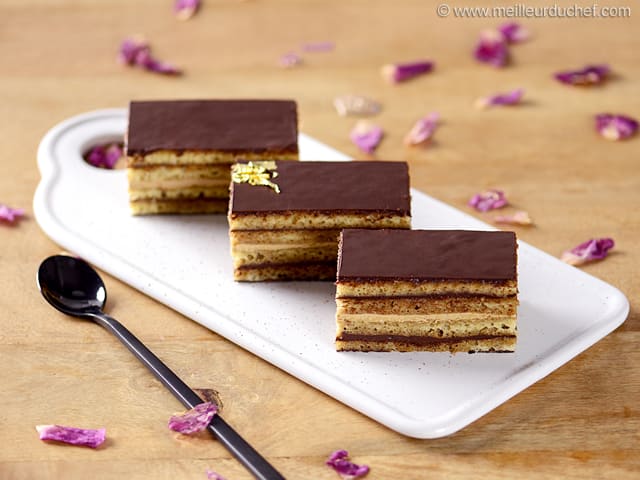 Opera Cake
Author: Chef Philippe
3 comments
Method
Before starting this Opera Cake recipe, make sure you have organised all the necessary ingredients.
The two sheets of Joconde biscuit have been cooked beforehand, using two
Flexipan® Entremets mats
(33.5 x 33.5cm). When the Joconde sheets are cold, remove them gently from the mat onto your worktop surface.
Place a
square tart ring
(20 x 20cm) in one corner of the Joconde biscuit. Use the square ring as a guide and cut the biscuit to the same dimensions.
...
See the recipe