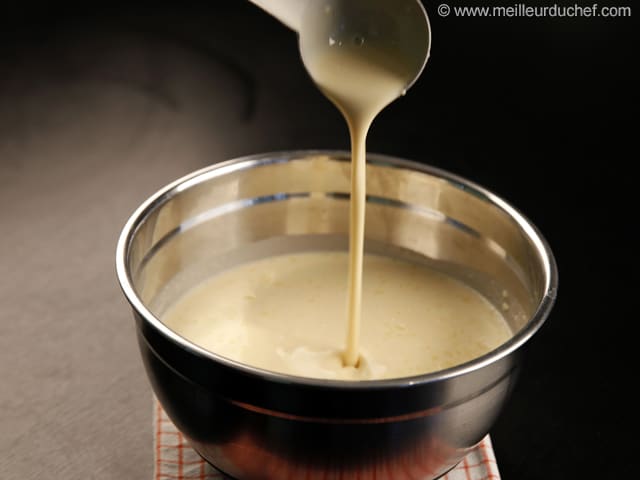 Crêpe Batter
Author: Chef Philippe
1 comment
Method
Before starting this Crêpe Batter recipe, make sure you have organised all the necessary ingredients.
Pass the flour through a
sifter
, then shape into a fountain.
In the centre, pour the salt...
...eggs and sugar.
Combine with a
whisk
...
... gradually incorporating the flour.
While whisking, gradually add half of the cold milk.
...
See the recipe