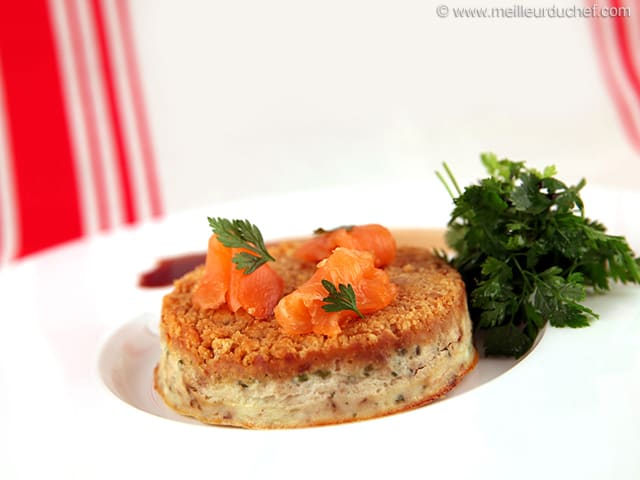 Smoked Salmon Cheesecake
Author: Eric Léautey
0 comments
Ingredients:
50g crackers or savoury biscuits (ex: Tuc), 35g unsalted butter, 60g ricotta, 60g cream cheese with herbs (ex: Philadelphia...), 1 egg, 20g walnuts, 2 slices smoked salmon, preferably organic, 1/2 bunch of chives, 1/2 bunch of chervil, Salt, Pepper
Method
Before starting this Smoked Salmon Cheesecake recipe, make sure you have organised all the necessary ingredients.
For the biscuit base:
Place the crackers in a small bowl...
... and grind coarsely, using a
rolling pin
.
The coarse grind will bring a unique crunchy texture to the biscuit base.
Add the melted butter...
... and combine with a fork until the preparation has a crumbly consistency.
...
See the recipe