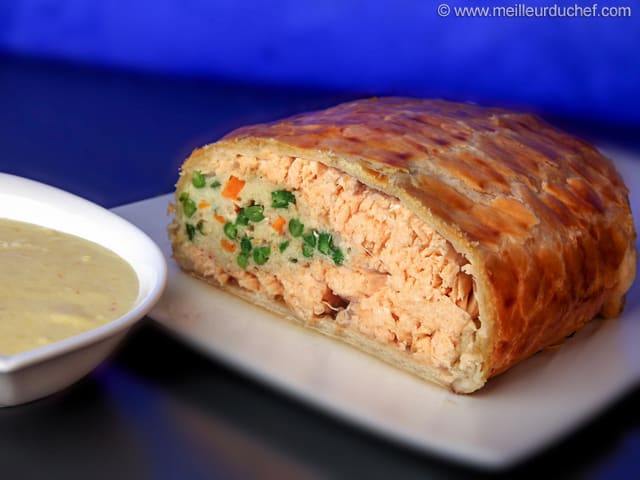 Salmon en Croûte
Author: Chef Philippe
0 comments
Ingredients:
1 whole salmon, about 2kg, 250g white fish (cod, coley...), 2 eggs, 1 carrot, 75g green beans, 75g green peas, 2 carrots, 1 onion, 1 bouquet garni, 2 cloves, A few black peppercorns, 500g
flaky pastry
, preferably home-made, 1 egg yolk (glaze), 25cl
mousseline sauce
...
Method
Before starting this Salmon en Croûte recipe, make sure you have organised the necessary ingredients for the court-bouillon.
For the court-bouillon:
Cut the carrots into a mirepoix, then cut the onion in half and stud each half with one clove.
Fill a cast iron casserole with cold water. Add the diced carrots, bouquet garni and the onion.
Bring to a boil, then cook for 20 minutes. Set aside.
...
See the recipe