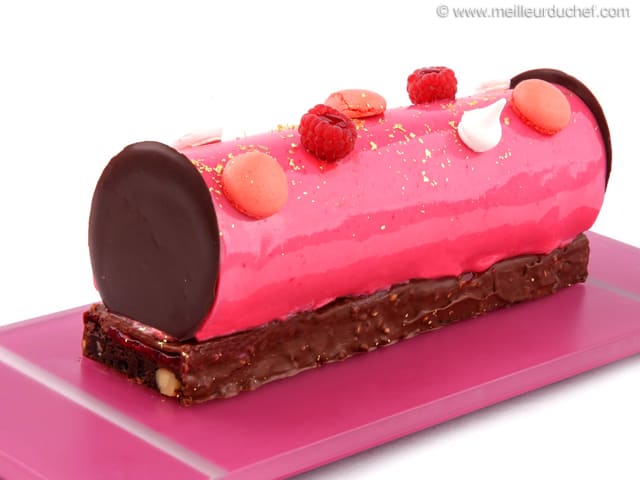 Chocolate & Raspberry Entremets, on a Brownie Biscuit
Time:
4 hours (start the day before)
Author: Chef Philippe
0 comments
Method
Before starting this Chocolate and Raspberry Entremets recipe, organise the necessary ingredients for the chocolate mousse.
For the chocolate mousse:
(make the day before) In a saucepan, pour the sugar and a little water (5 or 10 cl). Bring to a boil.
In the meantime, tip the whole eggs in the stand mixer recipient.
When the boiling intensity starts reducing, check the temperature with a laser thermometer. When the temperature is 121°C, take the pan away from the heat.
...
See the recipe