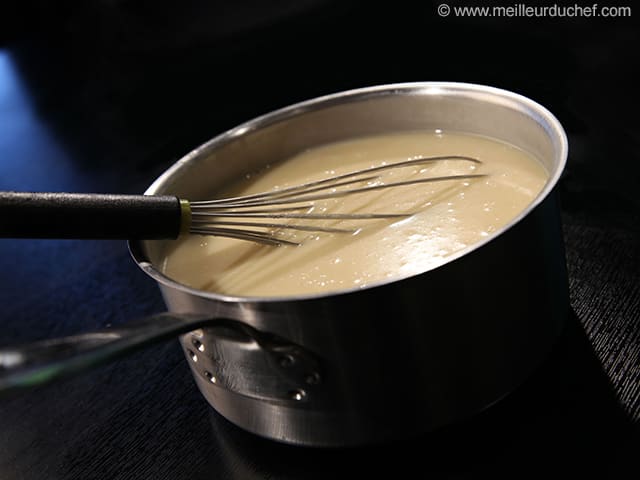 Sauce Suprême
Author: Fabrice Idiart
0 comments
Ingredients:
130g unsalted butter (90 + 40g), 90g
flour
, 1.5 litres of chicken stock, 30g crème fraîche, A splash of Madeira wine (1 bottle cap)
Method
Before starting this Sauce Suprême recipe, make sure you have organised all the necessary ingredients.
In a
saucepan
, melt 90 grams of butter to make a blond roux...
... then add the flour, making sure it does not brown.
Combine gently with a
whisk
.
Add the cold chicken stock to the hot blond roux. Otherwise, add hot chicken stock to the blond roux if it is cold. Working with different temperatures is essential to avoid lumps. Combine with a whisk.
...
See the recipe