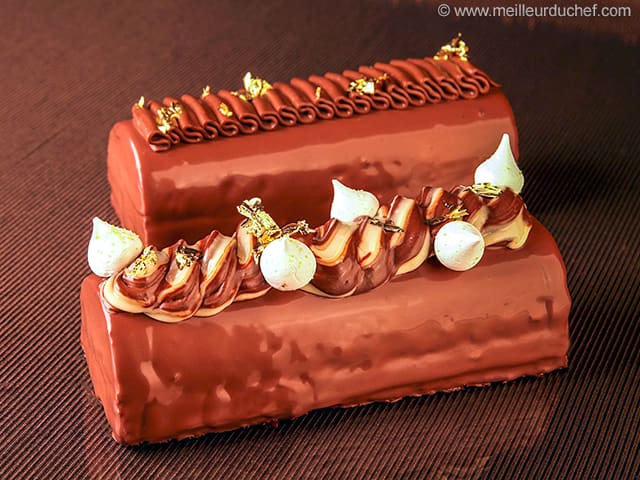 Two-Chocolate & Pear Yule Log
Author: Eric Leautey
0 comments
Method
Before starting this Two-Chocolate and Pear Yule Log recipe, organise the necessary ingredients the cocoa macaron biscuit.
Sift the almond powder, icing sugar and cocoa powder together.
Pour the egg whites in the stand mixer recipient. Add a pinch of salt.
Beat the egg whites until stiff peaks form...
.... at maximum speed.
Add the castor sugar and beat again for about 30 seconds until stiff.
...
See the recipe