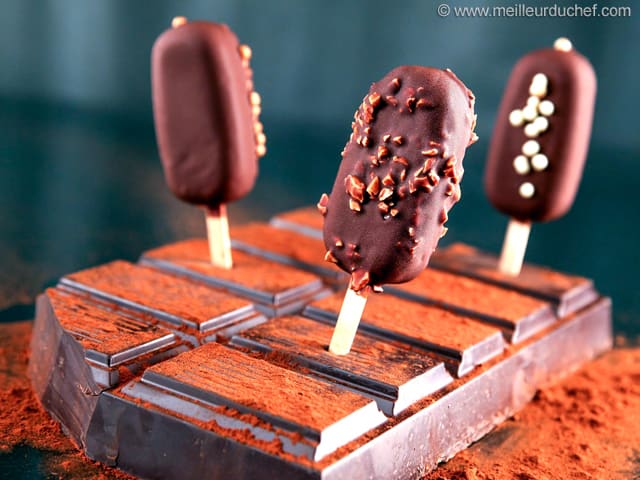 Chocolate Ice Cream Bars with a Crunchy Heart
Time:
2 hours (+ 12 hours)
Author: Elie Cazaussus - MOF 2004 - Champion du monde pâtissier 2003 - Tarbes (64)
0 comments
Method
Organise all the necessary ingredients for the chocolate ice cream.
Place the milk over medium heat, without bringing to a boil.
Make sure you are using whole milk.
Add the skimmed milk powder.
Again, it is essential to use milk powder with 0% fat in order not to add any more fat.
Combine thoroughly with a whisk, making sure the powder does not accumulate at the bottom of the pan. Gradually, the preparation should go up to 90°C. I recommend using a
laser thermometer
for this operation.
...
See the recipe