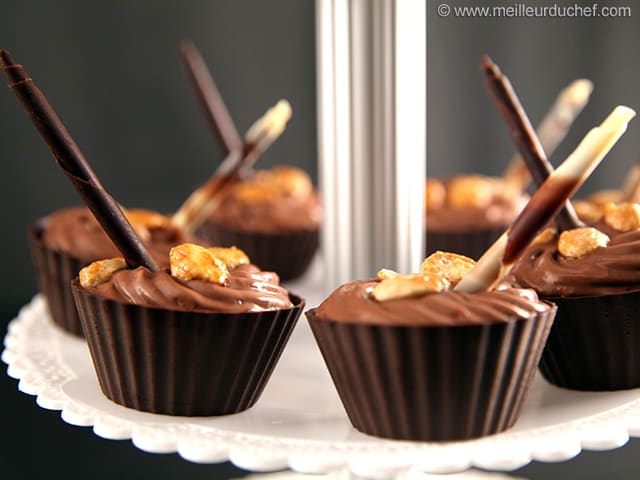 Dark Chocolate Sorbet Cups
Author: Elie Cazaussus - MOF 2004 - Champion du monde pâtissier 2003 - Tarbes (64)
0 comments
Method
Before starting this Dark Chocolate Sorbet Cups recipe, organise the necessary ingredients for the sorbet.
For the syrup:
Pour the water in a
saucepan
.
In a separate recipient, combine the castor sugar and the ice cream stabilizer.
Pour the mix in the water...
... and stir until fully dissolved.
Add the invert sugar.
Combine with a
whisk
...
...
See the recipe