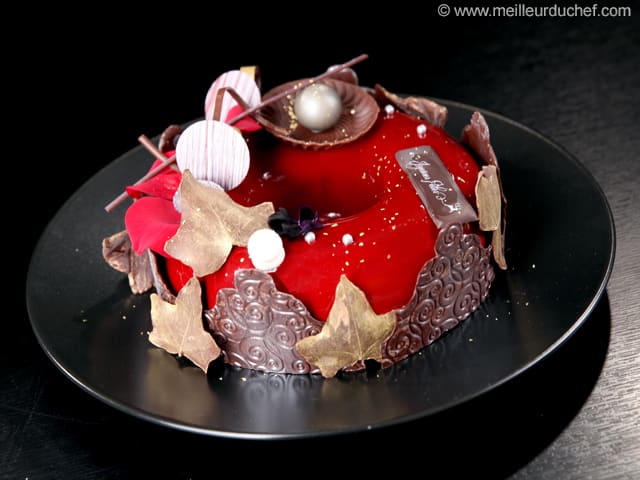 Chocolate & Red Berry Christmas Wreath Cake
Time:
3 hours (+ 24 hours)
Author: Cécile Moritel
0 comments
Method
Before starting this Chocolate and Red Berry Christmas Wreath Cake recipe, organise the necessary ingredients for the mirror icing.
For the dark red mirror icing:
Hydrate 10 grams of powder gelatin in 63 grams of water.
Stir with a spoon and set aside.
In a saucepan, tip the water, castor sugar and glucose syrup. Beforehand, I recommend placing it in the microwave for a few seconds until smooth and soft.
...
See the recipe