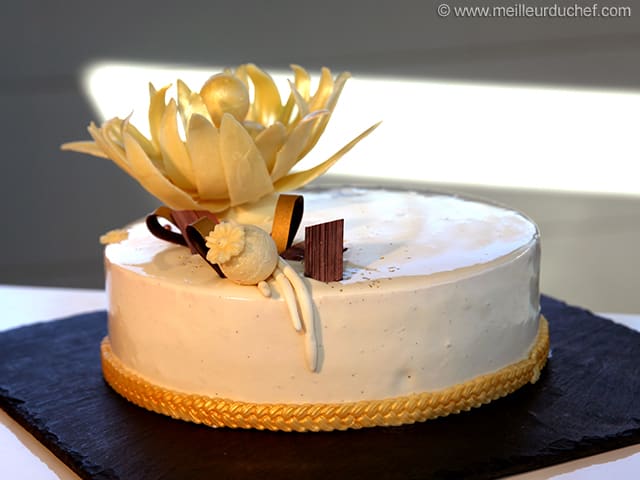 Strawberry & Coconut Entremets
Time:
2 hours (+ 24 hours)
Author: Cécile Moritel
1 comment
Ingredients:
50g flour, 25g castor sugar, 25g soft brown sugar, 50g butter, slightly salted, 50g grated coconut, 150g whole eggs, 105g castor sugar, 15g invert sugar, 150g flour, 3g baking powder, 50g unsalted butter, melted, 30g grated coconut, Kirsch, 200g strawberry purée, 70g invert sugar, 20g castor sugar, 10g pectin NH...
Method
Before starting this Strawberry & Coconut Entremets recipe, organise the necessary ingredients for the white mirror icing.
Hydrate the gelatine with 140 grams of water at room temperature.
Combine with a spatula and set the gelatine aside until completely rehydrated.
Pour 125 grams of water in a saucepan to make the syrup.
Add the castor sugar...
... and the glucose syrup, melted in the microwave for a few seconds beforehand.
...
See the recipe