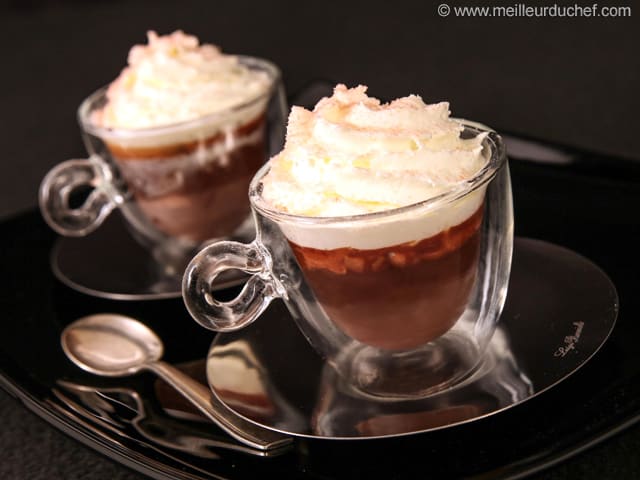 Reversed Chocolate Coulant with Ginger Salsa & Yuzu Mascarpone Mousse
Author: Aymeric Pataud
0 comments
Method
Before starting this Reversed Chocolate Coulant with Ginger Salsa & Yuzu Mascarpone Mousse recipe, make sure you have organised all the necessary ingredients.
For the yuzu mascarpone mousse:
In a
mixing bowl
, place the mascarpone...
... and combine with a rubber spatula, gradually adding the milk to soften the cream.
Beat with a whisk for a homogeneous consistency. The consistency should be similar to a whipping cream.
...
See the recipe