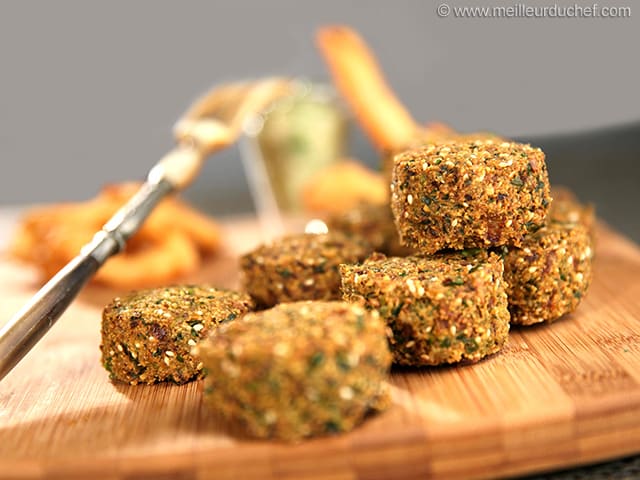 Falafel
Makes :
10 falafel fritters
Author: Chef Philippe
0 comments
Ingredients:
125g dry chickpeas (or 250g if you're not using broad beans), 125g fresh broad beans, shelled and peeled, i.e. 850 to 900g broad beans with shells (or 250g if you're not using chickpeas), 3 garlic cloves, 1 small bunch of flat-leaf parsley, 1 small bunch of coriander, Half an onion, 1/2 teaspoon
baking soda
...
Method
Before starting this Falafel recipe, make sure you have organised all the necessary ingredients.
The day before: Immerse the chickpeas in cold water and steep for 24 hours.
The following day:
Shell the broad beans manually or using an
electric sheller
.
Peel the broad beans one by one. Remove the thin skin from the broad beans.
Place the chickpeas on paper towel so it absorbs as much water as possible.
...
See the recipe