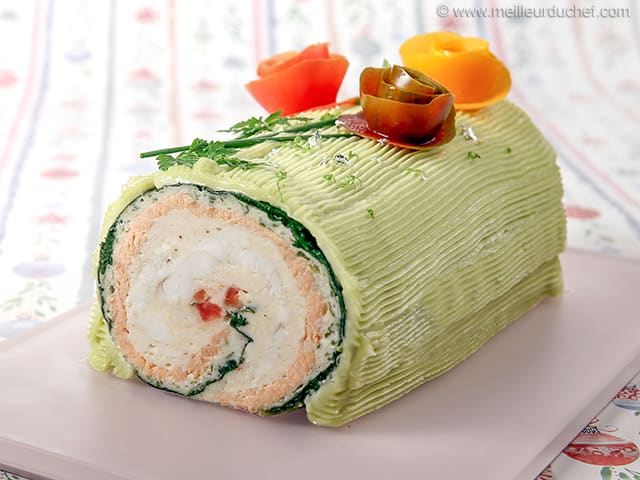 Fish Terrine like a Yule Log
Time:
4 hours (+ 1 night refrigerating)
Author: Chef Philippe
0 comments
Ingredients:
250g turbot fillets, 250g sole fillets, 500g hake fillets, 400g salmon fillets, 2 egg whites, 450g whipping cream, 8g salt, Ground pepper,
Espelette pepper
, 400 to 500g spinach leaves, 2 tomatoes, Parsley, Dill, Chives, 20 litres of water, 300g
dehydrated fish fumet
...
Method
Before starting this Fish Terrine like a Yule Log recipe, prepare the hake fillets. Using a
sole fillet knife
, remove all the non-edible parts (skin and edges with bones). Keep the flesh only.
Repeat the operation with the sole fillets...
... the turbot fillets...
... and the salmon fillets. You'll need to remove the fat on the surface of the salmon fillet (grey part).
...
See the recipe