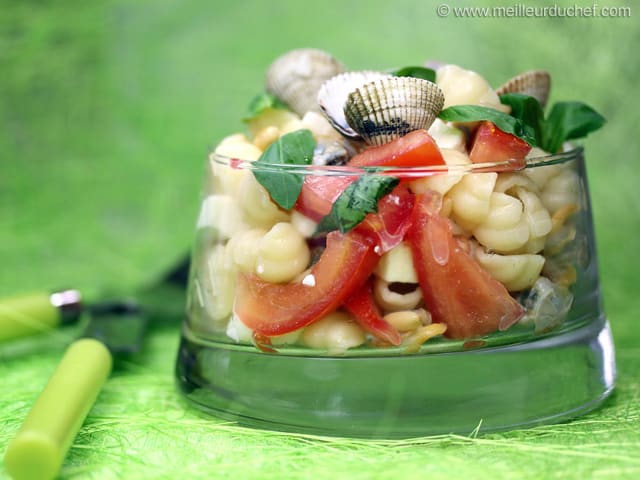 Pasta Salad with Cockles
Author: Chef Philippe
0 comments
Ingredients:
400g pasta, 1kg cockles (mussels or clams can be used as a substitute), 10cl dry white wine, 1 garlic clove, Olive oil, 4 tomatoes, Basil, Feta cheese,
Pine nut
s
Method
Before starting this Pasta Salad with Cockles recipe, make sure you have organised all the necessary ingredients.
Thoroughly rinse the cockles with water and strain. Transfer the cockles into a
saucepan
with the white wine.
Bring to a boil...
... and cover with a lid...
... until the cockles are open.
In the meantime, cook the pasta in salted boiling water. Refer to the instructions on the package for pasta cooked 'al dente'.
...
See the recipe