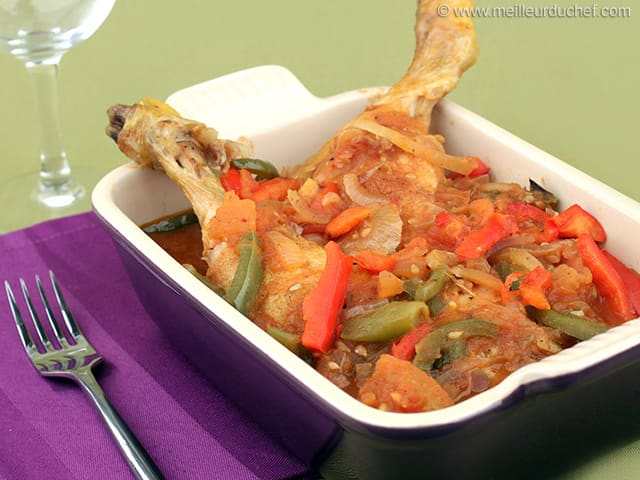 Chicken Basquaise
Author: Chef Philippe
0 comments
Ingredients:
4 chicken legs, 2 onions, 3 garlic cloves, 1kg tomatoes, 1 red pepper, 1 green pepper, Salt, Pepper,
Espelette pepper
Method
Before starting this Chicken Basquaise recipe, make sure you have organised all the necessary ingredients.
In a
cast iron casserole
, heat some oil and sear the chicken legs until the skin is golden. Flip the legs in order to brown both sides. Season with salt.
Blanch and peel the tomatoes.
Cool down and peel the tomatoes. Cut them in half and crush them coarsely.
...
See the recipe