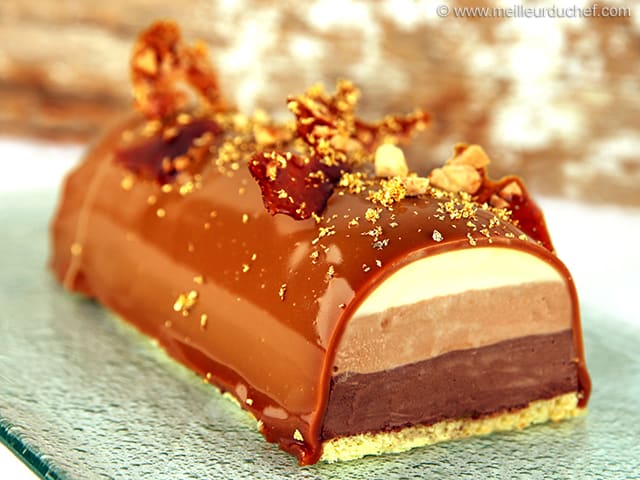 Three-Chocolate Yule Log
Author: Chef Philippe
0 comments
Ingredients:
2 eggs, 60g sugar, 60g
flour
, 280g whole milk, 5 egg yolks, 60g castor sugar, 100g hot crème anglaise*, 120g
Zéphy white chocolate couverture
, 18g
Mycryo cocoa butter
, melted, 100g hot crème anglaise*...
Method
Before starting this Three-Chocolate Yule Log recipe, organise the necessary ingredients for the sponge cake.
Combine the eggs and sugar in a
mixing bowl
or in the
stand mixer
recipient.
Using a
hand whisk
, whip over a
bain-marie
.
The temperature should reach roughly 40°C.
Finish beating with an electric mixer until cooled down completely. If you do not have a food mixer, you can finish beating manually.
...
See the recipe