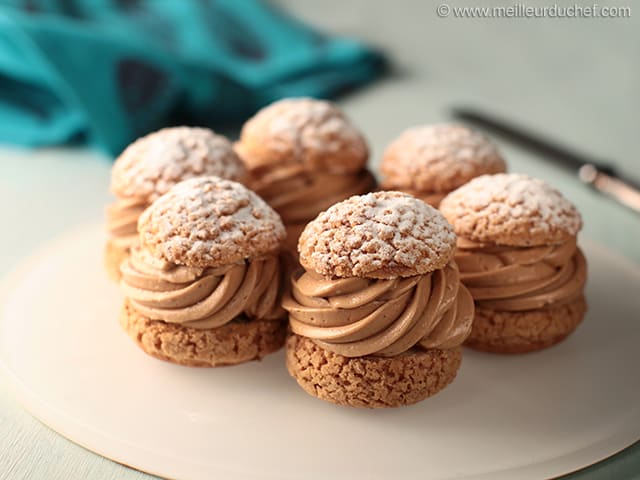 Paris-Brest Choux Puffs
Makes :
2 cakes (serves 2 x 6)
Author: Thierry Bamas - MOF Pâtissier - Champion du monde de desserts glacés
1 comment
Ingredients:
125g milk, 125g water, 100g unsalted butter, 1 pinch of salt, 160g
flour
(type 55), 250g eggs, Cold milk (for the finish), 100g unsalted butter, soft, 125g castor sugar, 125g flour, 500g whole milk, 100g castor sugar, 100g egg yolks, 50g
crème pâtissière powder
...
Method
Before starting this Paris-Brest Choux Puffs recipe, organise the necessary ingredients for the choux pastry.
Sift
the flour over a large bowl. The will avoid the formation of lumps.
In a saucepan, place the water, milk, butter and salt. Bring to a boil..
When the preparation starts boiling and the butter has completely melted, pour over the flour and combine with a spatula.
...
See the recipe