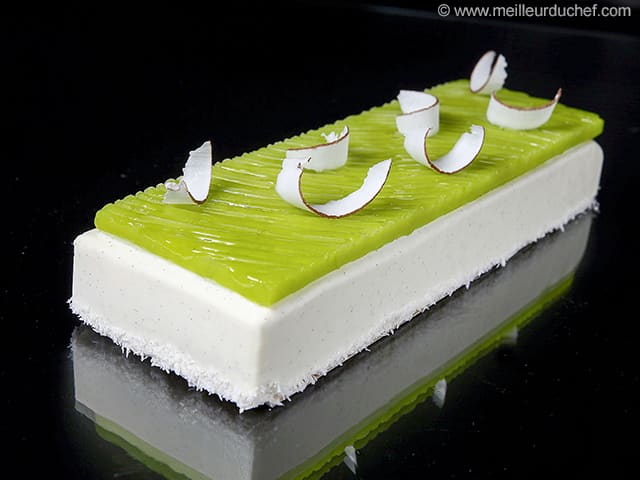 Piña Colada Entremets
Time:
2 hours (+ 1 night freezing)
Author: Thierry Bamas - MOF Pâtissier - Champion du monde de desserts glacés
0 comments
Ingredients:
125g egg whites, 5g
egg white powder
, 50g castor sugar, 45g
almond powder
, 40g ground coconut, toasted, 30g
flour
, 100g castor sugar, 120g
Capfruit pineapple purée
, 60g lime juice, Zest of one lime...
Method
Before starting this Piña Colada Entremets recipe, organise the necessary ingredients for the soft coconut biscuit.
For the soft coconut biscuit:
Pour the egg whites in the stand mixer recipient.
In a recipient, combine 50 grams of castor sugar and the egg white powder.
Combine well with a whisk. It is important to mix these two ingredients beforehand to avoid lumps.
Pour the sugar and egg white mix into the food mixer recipient.
...
See the recipe