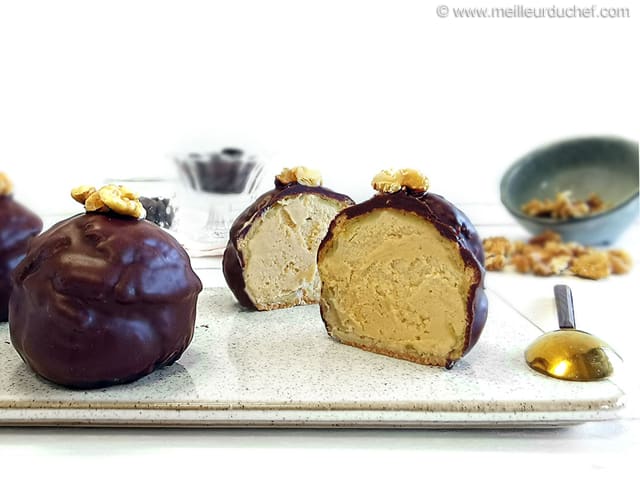 Chocolate & Praline Choux Puffs
Author: Chef Philippe
0 comments
Ingredients:
100g whole milk, 100g water, 80g unsalted butter, 1 pinch of salt, 130g
flour (T55)
, 200g eggs, A little cold milk, 50g
brown sugar
, 50g flour, 50g unsalted butter, soft, 100g castor sugar, 40g water, 70g egg whites, 25g castor sugar...
Method
Before starting this Chocolate and Praline Choux recipe, organise the necessary ingredients for the craquelin.
For the craquelin:
Place the soft butter in the
mixing bowl
.
Add the brown sugar and combine well with a
spatula
.
Add the flour...
... and combine with a spatula until you obtain a homogeneous ball. You can use the
stand mixer
with the flat beater.
...
See the recipe