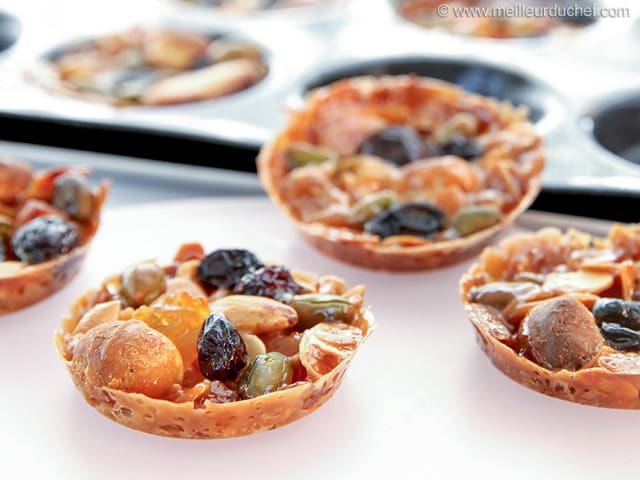 Easy Florentines
Author: Chef Philippe
0 comments
Method
Before starting this Easy Florentines recipe, make sure you have organised all the necessary ingredients.
Pour the Florentine powder mix into a large bowl.
Add the flaked almonds and the candied orange cubes.
Combine all the ingredients.
Transfer the preparation into the cavities of a
Flexipan florentine mould
.
Fill all cavities up to 3/4.
...
See the recipe