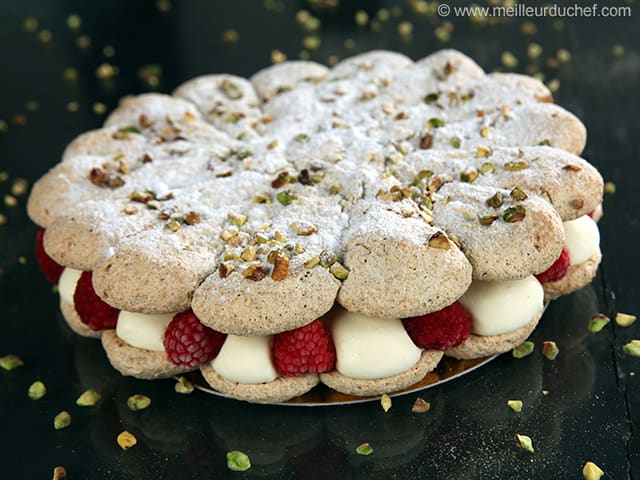 Pistachio, Raspberry & White Chocolate Macaron Cake
Author: Chef Philippe
0 comments
Method
Before starting this Pistachio, Raspberry & White Chocolate Macaron Cake recipe, make sure you have organised all the necessary ingredients.
Combine the castor sugar...
... ground pistachios and almond flour, then
sift
. (If you can't find pistachio flour in the shops, simply use raw pistachios. Shell them first, then process them in a food mixer. The longer the grinding time, the finer the consistency will be.)
...
See the recipe