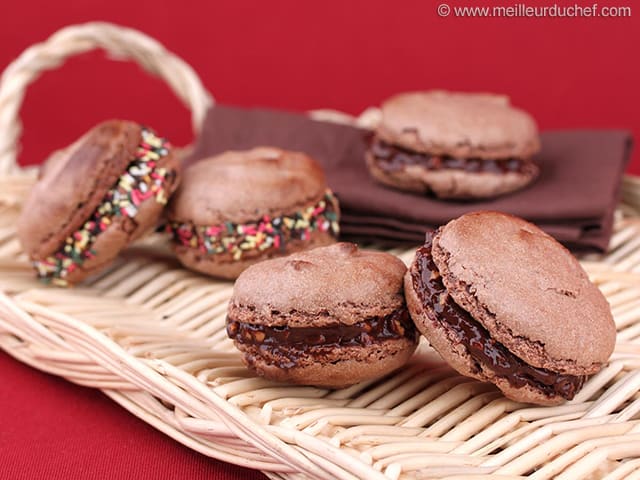 Chocolate Macarons
Author: Chef Philippe
0 comments
Method
Before starting this Chocolate Macarons recipe, make sure you have organised all the necessary ingredients.
Sift
the tant pour tant, combined with the icing sugar and the cocoa powder...
... in a
flat-bottomed pastry bowl
.
Whip up
the egg whites until stiff.
Add the sugar.
Continue beating until stiff peaks form...
and combine the whipped egg whites with the sifted mixture.
...
See the recipe