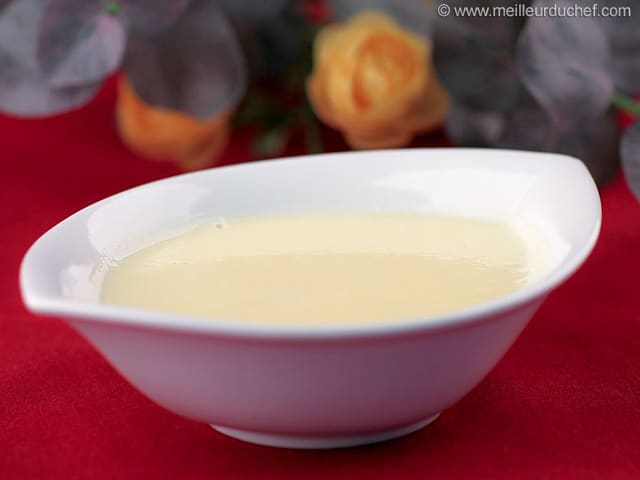 Crème Anglaise
Author: Chef Philippe
0 comments
Ingredients:
8 to 10 egg yolks, 150g sugar, 1 litre of milk, 1
vanilla pod
Method
Before starting this Crème Anglaise recipe, make sure you have organised all the necessary ingredients.
Split the
vanilla pod
lengthwise and scrape the seeds out.
Place the vanilla pod and seeds in the milk and bring to a boil.
In a
flat-bottomed pastry bowl
, clarify the eggs. Pour the sugar in a thin stream over the egg yolks...
... while stirring with a whisk.
...
See the recipe