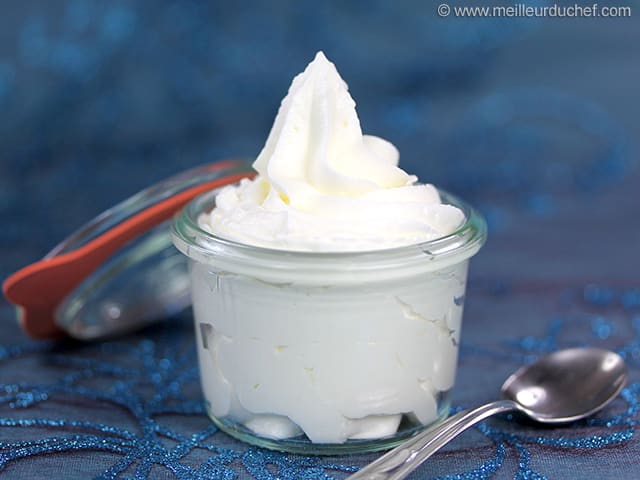 Chantilly Cream
Author: Chef Philippe
0 comments
Ingredients:
200g
icing sugar
, 1 litre whipping cream, 1
vanilla pod
(or a few drops of
vanilla extract
), 20g whipped cream stabilizer,
Chantifix
for example (optional)
Method
Before starting this Chantilly cream recipe, make sure you have organised all the necessary ingredients. A
digital kitchen scale
will be useful to work with accurate quantities.
To make a perfect Chantilly cream, 3 essential rules must be followed: the cream must contain at least 30% fat; the whisk, recipient and cream should be very cold and the preparation must be whipped vigorously to incorporate air. In the
stand mixer recipient
or in a
mixing bowl
which has been refrigerated beforehend, pour the cold
whipping cream
. If the cream is not sufficiently cold, place the bowl in a bigger recipient filled with ice.
...
See the recipe