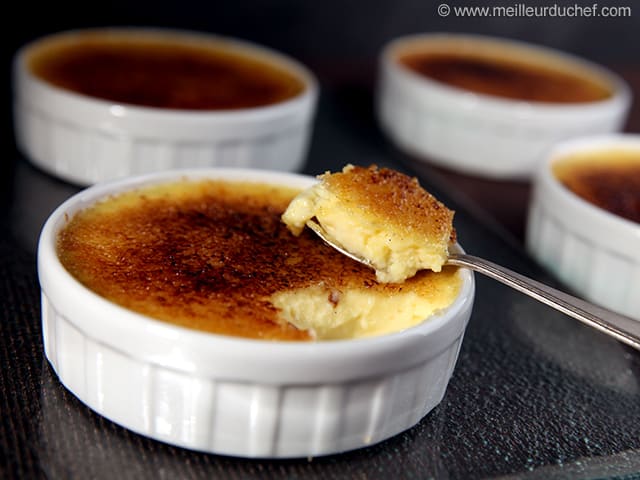 Crème Brûlée
Author: Chef Philippe
0 comments
Ingredients:
8 to 10 egg yolks, 200g sugar, 1
vanilla pod
or
vanilla flavouring
, 50cl whipping cream, 50cl milk, cold,
Soft dark brown sugar
(powder)
Method
Before starting this Crème Brûlée recipe, make sure you have organised all the necessary ingredients.
One by one,
clarify
the eggs into a large bowl. Set the egg whites in the fridge, for another recipe for instance.
Add the castor sugar into a thin stream.
Blanch
the egg yolks and sugar with a
whisk
.
The consistency should be pale and fluffy.
...
See the recipe