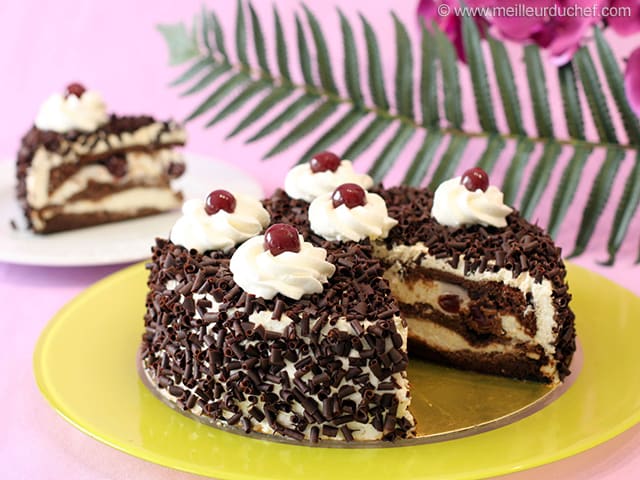 Black Forest Gâteau
Author: Chef Philippe
0 comments
Ingredients:
110g
chocolate couverture
, 6 eggs, 130g
marzipan
, 160g castor sugar, Salt, 60cl whipping cream, 2 sachets of vanilla sugar, 300g cherries in liqueur,
Dark chocolate shavings
...
Method
Before starting this Black Forest Gâteau recipe, make sure you have organised all the necessary ingredients.
Cut the almond paste in small pieces and place it in the food mixer recipient.
Add the egg yolks.
Mix for 5 minutes...
... until there are no more lumps.
Add the chocolate (which has been previously melted).
Combine with a whisk...
... until homogeneous. Reserve.
...
See the recipe