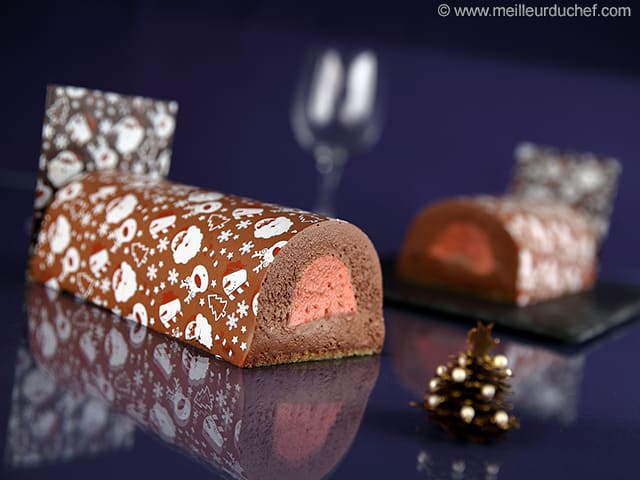 Chocolate & Raspberry Yule Log
Author: Chef Philippe
0 comments
Ingredients:
3 eggs, 125g
tant pour tant
, 18g
flour
, 15g unsalted butter, clarified, 2 egg whites, 1 pinch of salt, 300g
raspberry purée
, 75g castor sugar, 3
gelatine sheets
, 120g whipping cream...
Method
Before starting this Chocolate & Raspberry Yule Log recipe, make sure you have organised the necessary ingredients for the Joconde biscuit.
In the stand mixer recipient, place the whole eggs...
... and the tant pour tant. If you don't have tant pour tant, simply combine 125 grams of almond powder and 125 grams of icing sugar.
Beat the ingredients, preferably with a stand mixer...
... until foamy and doubled in volume.
...
See the recipe