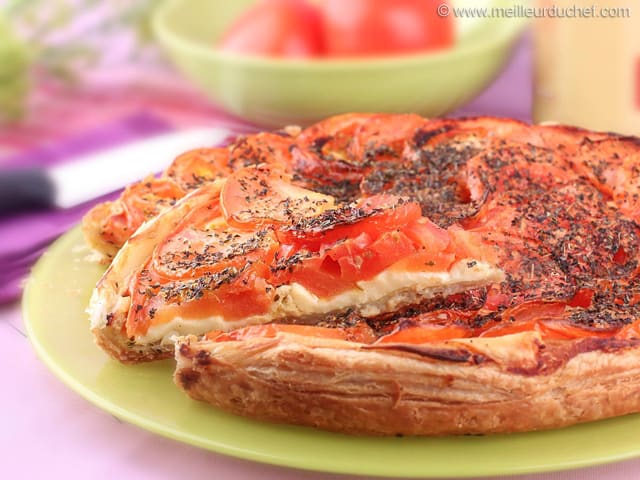 Tomato Tart with Mustard
Author : Micheline Marsault
0 comments
Ingredients :
200g
puff pastry
, 150g Emmental or Comté cheese, 3 or 4 tomatoes, 60g mustard, medium hot, Oregano (or other herbs), Salt, Pepper, Olive oil
Method :
Before starting this Tomato Tart with Mustard recipe, make sure you have organised all the necessary ingredients.
Roll out the puff pastry...
... and line a
tart ring
(diameter 28cm).
Remove the pastry excess with a knife.
Spread a layer of mustard on the
puff pastry
.
The thicker the layer is, the spicier the tart will be.
...
See the recipe