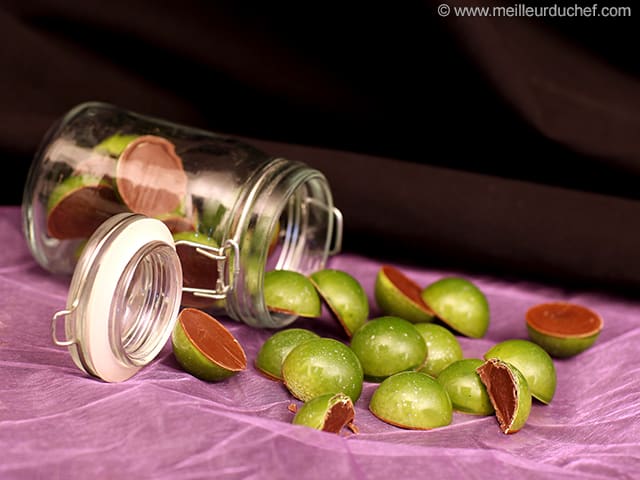 Caramel & Lemon Chocolates
For :
4 half-sphere moulds Ø 2.6cm
Author : Martin Diez, Chef Chocolatier and Patissier at Chocolate Academy, Cacao Barry
3 comments
Method :
Before starting this Caramel & Lemon Chocolates recipe, make sure you have organised all the necessary ingredients for the green shells. First, combine the pear liqueur (or kirsch) with the colouring powder (gold or silver). Transfer the mixture into the
spray gun
.
Test the spray gun on a piece of greaseproof paper and check whether the result is regular. Use the switch on the spray gun to adjust the output.
...
See the recipe