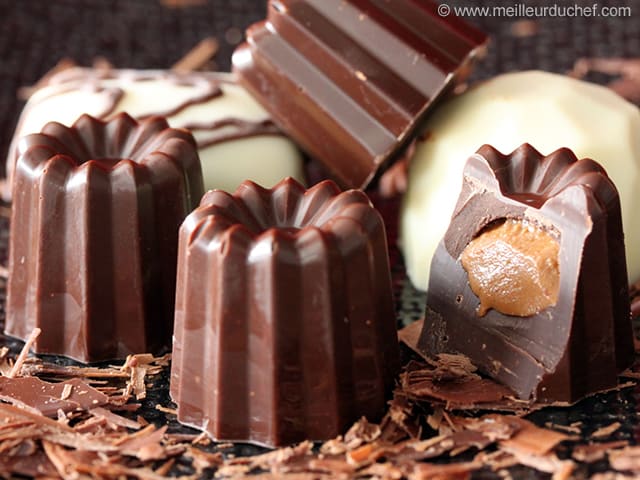 Cannelé Chocolates with a Praline Filling
Author : Chef Philippe
0 comments
Method :
Before starting this Cannelé Chocolates with a Praline Filling recipe, make sure you have organised all the necessary ingredients. You may use a bain-marie or a tempering machine (
Caloribac
) to melt the chocolate pistoles.
The temperature should not exceed 45°C (dark chocolate) or 40°C (milk of white chocolate). I recommend using a
digital thermometer
.
...
See the recipe